Chie Sato Roden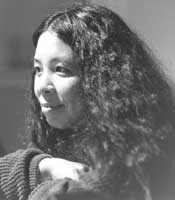 Chie Sato Roden began her formal piano study in Yokosuka, Japan, and continued in the United States at Rutgers University, where she studied under Samuel Dilworth-Leslie and earned an MFA in performance in 1981. Her other teachers include Suzue Hashimoto, Aiko Noro, and Harold Zabrack.
For her enthusiastically reviewed Carnegie Recital Hall debut in September of 1981, NY Times critic Bernard Holland wrote that "Miss Roden played as if she cherished every note of this music." Since then, she has given numerous concerts in the US, UK, Canada and various cities in Japan, featuring contemporary compositions from both Japanese and American composers. During this time, she introduced more than 40 Japanese pieces (most of them premiers) to American and European audiences. Illustrative of this effort was her recital, "An Afternoon of Japanese and American Piano Music," at Weill Recital Hall in October of 1993, for which Allan Kozinn of the NY Times described Roden as "an energetic, compelling advocate for her trans- Pacific repertory." Selections for this recital were also performed for the "Around New York" show at WNYC; and the entire program was repeated in the fall of l994 at Tokyo's Bario Hall.
In the summer of l998, Ms. Roden was selected as a winner with special distinction for the performance of contemporary music by the IBLA International Piano Competition in Ragusa, Italy. Over the past two years she has performed works of contemporary Japanese and American composers in New York City (Weill Recital Hall and Casa Italiana), the University of Victoria in British Columbia, and the University of Arkansas at Little Rock.
In addition to her performances, she has recorded two compact discs: Charles Ives' "Concord Sonata" (l988) and "Selected Piano Works by Contemporary Japanese Composers" (l989) for ALM Records in Japan.
Upcoming Concerts:
April 29, 2000 8:00 PM at Cedar Arts Center in Corning, NY. Duo piano concert with Dr. Salvatore Moltisanti. For information please contact the Center at 607-936-4647.
May 30, 2000 7:00 PM at Opera City Recital Hall in Tokyo, Japan. Duo piano concert with Salvatore Moltisanti. Music by Crumb, Messiaen, Nakamura, and Togawa. For information please contact the agent, Collecta at 03-3722-0979
To Contact Chie Sato Roden e-mail: chie@mail.idt.net