Donations
Dear Friends,
Most IBLA related events are open to the public free of charge. It is the generosity of businesses, corporations and individual music-lovers like you that makes the difference.
Your financial support is crucial to the Foundation's ability to help nurture the careers of young artists, thus ensuring a future enriched with dedication, discipline and the joys of beautiful music making.
We thank you for your support and confidence and will do our best to make you proud to belong to the IBLA Foundation community.
With gratitude,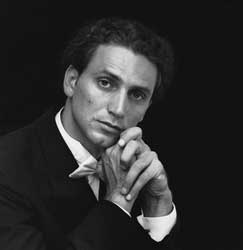 Dr. Salvatore Moltisanti,
President, IBLA Foundation
***
The IBLA Foundation is a 501(c)(3) nonprofit institution. Our tax ID is 13-4101767. All donations are tax deductable to the full extent of the law.
You may send a personal check made out to "IBLA Foundation" to our New York Office:
IBLA Foundation
226 East 2nd Street Suite 5D
New York, NY 10009
USA
In addition, we accept donations charged to your VISA or American Express Card. Please e-mail iblanyc@aol.com or fax 212-214-0701 with the following information:
Credit card name
Credit card number
Expiration date
Card holders name
Card holders signature
Amount of donation to be charged
The IBLA Foundation office will provide you with a receipt for federal income tax pourposes, confirming the amount of your contribution.